La Reserva Natural Kivách está ubicada al norte de Petrozavódsk (65 km). En su terriotorio están las cataratas de Kivách.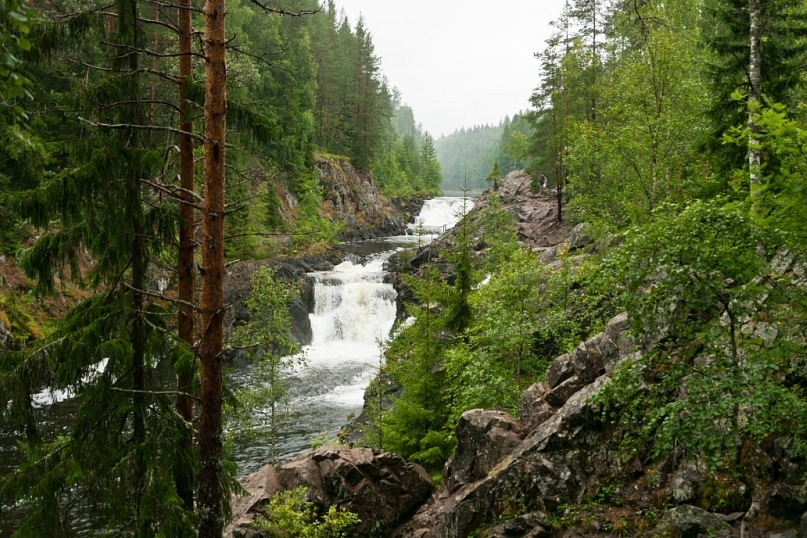 La Reserva Natural Kivách está ubicada a unos 65 km de Petrozavódsk y a 8 km de la autopista federal rumbo Múrmansk. La Reserva fue establecida en el año 1931. Su terriotorio cubre 108,8 kilómetros cuadrados.
La Reserva sirve de habitat de 48 especies de mamíferos, 197 especies de áves, 18 especies de peces y un gran número de especies de plantas vasculares.
La Reserva alberga las cataratas de Kivach, el vivero con los ejemplares de las plantas de los bosques carelios (taiga) y las especies introducidas, el Museo de la Naturaleza fundado en 1959.
La reserva tiene unos senderos ecológicos que corren por arroyos y pantanos.
Half Day
Explore nature of Karelia on a half day trip from Petrozavodsk
Observe the Kivach Waterfalls
Learn about Karelia nature
Visit a husky farm
Dog sledding or trekking
6 days / 5 nights
A comprehensive tour of Karelia, including the Solovetsky Islands
Visit churches at Kizhi, Valaam and on the Solovetsky islands
Take a walk in Ruskeala marble canyon and Kivach Reserve
Learn about the White Sea - Baltic Canal
Taste local food in the historical village of Kinerma
On Request
Feel free to request a tailor made tour to Russia
Explore Russia from West to East and from North to South
Culture, adventure and nature holidays
Flexibility
Expert advice
Otras curiosidades de la region:
Carelia
Kízhi

La isla de Kízhi ubicada en el lago Onego es famosa por su Museo de la Arquitectura de Madera declarado Patrimonio de la Humanidad.

Petrozavódsk

Petrozavódsk es una ciudad fascinante con unos lugares de interés histórico y cultural que sirve tambien de punto de salida para la isla de Kízhi y para otros destinos turísticos de Carelia.

Ruskeala

La cantera de mármol en Ruskeala es un fascinante lugar turístico de Carelia.

Kivach Waterfalls and Nature Reserve

La Reserva Natural Kivách está ubicada al norte de Petrozavódsk (65 km).

Valaám

La isla de Valaám está ubicada en el lago Ládoga. El famoso monasterio fue fundado allí hace unos siglos. Es uno de los destinos turísticos más destacados en el Norte de Rusia.