The Church of the Saviour on Spilled Blood is an Orthodox memorial cathedral, a museum and a monument of Russian architecture.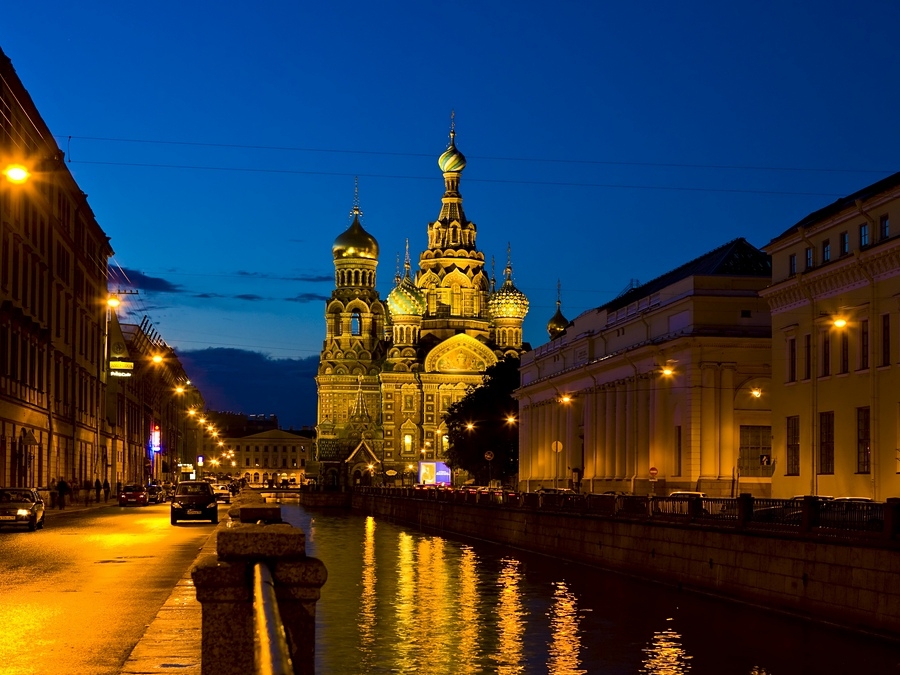 It is located in the Historic Center of Saint Petersburg on the bank of the Griboedov canal not far from Mikailovsky Garden and Konushennaya Square. All in all there are nine cupolas on the roof of the cathedral, the height is 81 meters and it can accommodate up to 1600 people at the same time.
The cathedral was constructed at the command of Alexander III during 1893-1907 in accordance with the plan of the architect Alfred Parland at the site where on March 1, 1881 the emperor Alexander II was mortally wounded by terrorists. The cathedral was built in Russian style and reminds the St. Basil's Cathedral in Moscow in Red Square.

Opening hours:
In winter - daily from 11:00 till 19:00, closed on Wednesday.
In summer - daily from 10:00 till 20:00, closed on Wednesday. The ticket office closes at 19:00.
Timetable is subject to change without prior notice.
5 Days / 4 Nights
Experience the best of St. Petersburg
Includes the Hermitage and Peter and Paul Fortress
Visit beautiful parks and palaces of Pushkin and Peterhof
Present and past history of St Petersburg
The tour is operated from May till September
5 days/4 nights
Cultural holidays in St. Petersburg
Visit the Hermitage, one of the best museums in the World
Explore Catherine's Palace with its famous Amber Room
Horse sleigh ride in Pavlovsk Park
The tour is operated from October till April
On Request
Feel free to request a tailor made tour to Russia
Explore Russia from West to East and from North to South
Culture, adventure and nature holidays
Flexibility
Expert advice